Delivery Charges
UK Mainland - We offer a 48 hour and a next day delivery service: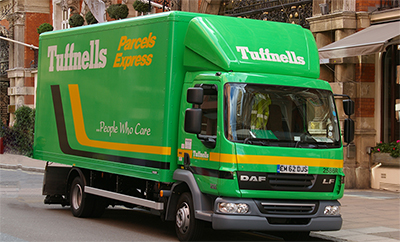 48hrs:

1st case @ £8.00 each

additional cases @ £4.00 each

6+ cases FREE

Next day:

Each case @ £10.00

For Saturday, Scottish Highlands and Islands

- Please ask for our rates -

Overnight Service is not guaranteed.

N Ireland

1 - 2 cases @ £15.00 each

3+ cases @ £7.00 each

S Ireland

- Please ask for our rates -


Overnight Service is not available



With orders placed before 2pm, we endeavor to despatch the same day.
Carriage charges on orders for delivery outside the UK & Ireland will normally be higher and will be charged at cost. We reserve the right to apply an export administration charge.
Our transport carriers assume your premises are clearly marked and open during normal working hours. A signature is required before they leave the goods.
We cannot accept any liability for the failure to deliver 'overnight' should you have requested this service.
We are not liable for lost, damaged, late or non-delivery of an order due to circumstances outside our control.
If we have no stock after the customer has paid, we will refund if the customer requests or wait for the goods to arrive if the value is sufficient to remain on order.
Time for delivery of the goods and completion of the services is given as accurately as possible but is not guaranteed. Except where otherwise agreed, the Seller shall deliver to the Buyer's premises stated in the Buyer's order. In the event that the Seller is unable to deliver the goods at the agreed time, it shall use its reasonable endeavors to notify the Buyer of the delay. Upon notice by the Seller, the Buyer agrees to negotiate in good faith with the Seller to agree a new delivery date. In the event that the goods cannot be delivered, or the parties cannot agree a new delivery date, the Buyer may cancel the contract and seek alternative goods at its own cost and risk.
Failure by the Buyer to take delivery of any one or more installments of goods delivered in accordance with the Contract shall entitle the Seller to terminate the Contract either in whole or part.